Every year, the Festival of Marketing in London gathers together thousands of people passionate about marketing and always looking for new opportunities to develop their businesses, implement their ideas, and promote their brands. It gives them a unique chance to learn about the best practices and other people's ambitious projects as well as to share their own experience. We'd heard so much positive feedback about this festival that we decided to delegate a part of the P2H team to London this year too. 
Over the company's 15-year history, we've accumulated huge web development expertise. We were eager to tell others about our processes, practices, values, and services. The Festival of Marketing was just the right occasion for that purpose. Thus, we spent October 10 and 11 at Tobacco Dock in London where the festival was held.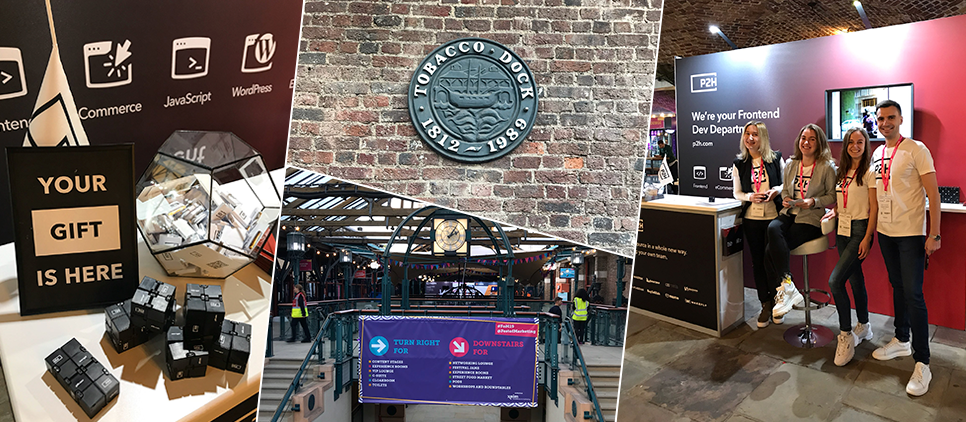 We met all kinds of people there. Some came searching for inspiration and new contacts. Others viewed the festival as a source of information about unique marketing practices. There were also many people who wanted to find reliable vendors for joint work on projects. All attendees were after different goals. We noticed, however, that they all were united by one common desire — to find like minds. 
We spent two busy days full of new meetings and impressions. For a few weeks after coming back home, we shared our experience and feelings, analyzed valuable feedback and insights. And, of course, we couldn't return without photos of London's memorable sights. This city simply takes your breath away!