Does your data actually enable your business decisions?
Major problems

preventing you from making the right data-driven decisions.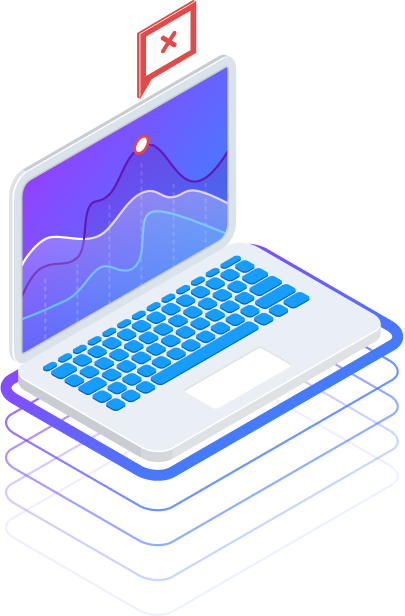 Impossible to calculate the metrics correctly because of data invalidity & data structure incompleteness.
Difficult to blend and synchronize data due to diverse data sources.
Hard to read and perceive the reports because of the inconsistent and overwhelming presentation.
Reports become quickly outdated due to inconsistent processes and data flows.
Hard to support fragmented BI implementation and meet ever-evolving business needs.
Trying to address the above, every business eventually comes to the conclusion that "automagic" tools don't work.
A proper Business Intelligence system is a
custom-tailored solution

.
We tailor BI solution for you
01.
Complete and Reliable
Our BA works closely with all the stakeholders to make sure all the data presented are comprehensive yet nonredundant.
We set up cross-checks to identify possible data gaps and fix them in a timely manner. Moreover, our BA's manually check each metrics calculation according to the requirements.
Our engineers define and set up streamlined processes of collecting the data even from the most diverse sources.
Our UX/UI specialists ensure the look and usability of your analytics is simple and consistent company-wide.
Whenever possible, we look for the best performance- and cost-effective solutions.
05.
Supported according to SLA
After we set up your BI we provide enterprise grade support to accommodate your business evolving needs.
Schedule a kickoff call with our Lead BA
Why work with us
We help you to become a data-driven company by building your custom-tailored BI system. Don't take our word for granted. Learn more with our recent case studies.
Your data is secure
Data privacy is our top priority. We take all necessary data protection actions that may be involved in interactions with our customers. We insist on signing an NDA and strictly follow internal data protection regulations, as well as international data protection laws.
How it works
Step 1

We discuss what you already have and what you're looking for, and what is missing. We give you a proposal, handshake, and sign the paperwork.

You get

Step 2

Our team sets up and launches the BI system and on-boards your team members.

You get

Complete, reliable, ready-to-use BI system

Step 3

We support and adjust your BI system as your business evolves.

You get

SLA-defined support and changes implementation
Schedule a kickoff call with our Lead BA
We will contact you to schedule a 30-minute call where we will introduce ourselves and talk about your needs.